Dr. Gary A. Kopesky is a renowned and highly respected dentist. At his state-of-the-art facility in Hamlin, PA he provides unsurpassed Cosmetic Dentistry and General Dentistry, including Dental Implants and TMJ Therapy services. He uses his vast experience and expansive knowledge to create healthy, natural smiles. We employ the latest techniques and technology to provide a dental experience that is second to none.
Over the years, Dr. Kopesky has built a reputation for being at the forefront of dentistry and dental technology. We are proud to be one of the few offices in all of NEPA to utilize state of the art 3D digital imaging technology. We are able to see things that cannot be seen on conventional 2D x-rays.
This technology further provides the ability to perform virtual surgeries and can be used in the fabrication of surgical guides. Multi-visit crowns are a thing of the past in our office as we use CEREC. CEREC is a unique CAD/CAM based system for fabricating all ceramic crowns and bridges in a single appointment! What this means is our patients benefit from enhanced diagnostics and more predictable treatment outcomes.
Call today to meet Dr. Kopesky and find out how our technology and services can benefit you.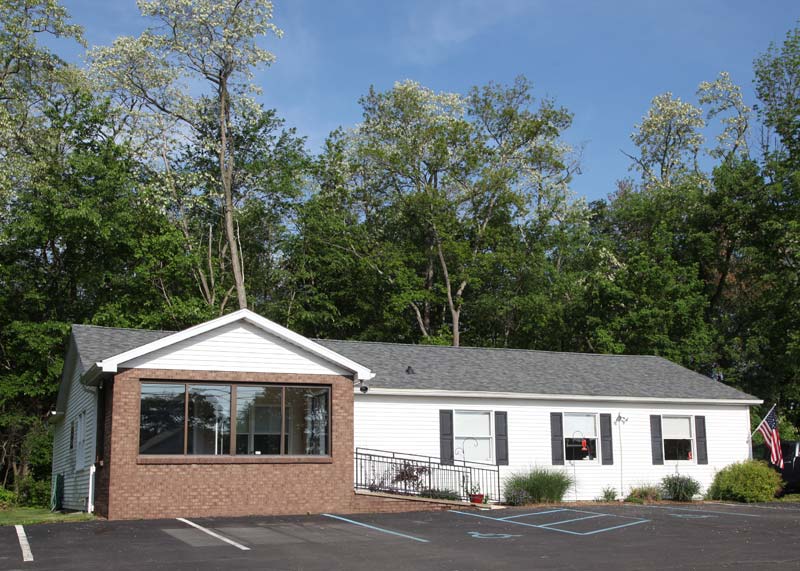 CEREC Chairside CAD CAM (Computerized Assisted Design) Dentistry is revolutionizing how we practice. What is Cad Cam Dentistry? It essentially allows us to do Crowns, inlays and onlays in our office, without a dental laboratory in about an hour. No uncomfortable impressions and no temporary crowns! We are proud to be one of only a select few in the region who utilize this technology. Our patients benefit from Dr. Kopesky's extensive training and skills in using CEREC. He has been utilizing this technology for nearly ten years and has even served as a CEREC trainer for other doctors.
Call 570-689-2628 today to experience the Hamlin Dental Center difference.
Galileos 3D imaging
(CBCT) – Hamlin Dental Center is one of the few office in our entire NEPA region to utilize state-of-the-art cone beam computerized tomography. Cone beam computerized tomography, or CBCT, is a digital, three-dimensional x-ray that allows Dr. Kopesky to look at all surfaces of your temporomandibular joint (TMJ). CBCT is a critical step in the assessment of a patient's oral health, particularly in regard to the diagnosis of TMJ disorder.
All patients benefit from CBCT. With this advanced technology, Dr. Kopesky can identify hidden problems and underlying causes for dental health issues. Regular dental radiographs allow Dr. Kopesky to identify changes in the occlusion, bone or other support structures and look for signs of oral cancer.
CBCT also allows for precise implant planning and placement using custom made surgical guides.
Call 570-689-2628 today to experience the Hamlin Dental Center difference.
Digital Imaging and Photography
We will take pictures of your smile during your exam and following treatment to document your amazing transformation. These images are valuable educational and treatment planning tools. Not only do they show the before and after condition but they are essential in assisting us in making a diagnosis. You will have the ability to see what we see as we take you on a virtual tour of your mouth. We are able to compare photos year to year to look for early signs of degradation and breakdown. As a result, our patients benefit from enhanced diagnostic capabilities and early detection. This allows us to be proactive in prevention. Watch the videos below to see how this technology can benefit you.
Call 570-689-2628 today to experience the Hamlin Dental Center difference.